Zarqa
Jordan currently has a population of over 10 million people. In 2018 more than 70% were under 30 years old with youth (15 - 24 years) making up 22% of the overall population. Yet Jordanian youth, and young Jordanian women in particular, are largely marginalized and face poor social, economic and political opportunities. Youth centres outside cosmopolitan areas receive little funding and are underutilized.
Additionally, over 690,000 refugees are currently registered with the UNHCR in Jordan and actual numbers of refugees are likely to be higher. The number of Iraqi, Sudanese, Somali and Yemeni individuals registering with UNHCR is expected to continue growing. Over 80% of refugees live outside of camps, primarily in the north of Jordan (where Skateistan runs its programs) and over 85% of Syrian refugees have been found to live under the poverty line. Many families still face economic hardship and experience high levels of psychosocial distress. Currently about 40% of Syrian children are out of school.
Skateistan started working in Jordan in May 2021, in partnership with 7Hills Skatepark, who have been running skate programs in the capital, Amman for several years. In partnership, 7Hills educators run Skateistan programs in two locations, Zarqa and Irbid. Our aim is to reach 50% girls' participation in both Outreach and Skate and Create programs. Find out more.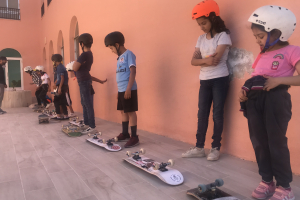 Regular students in Zarqa
Regular students in Irbid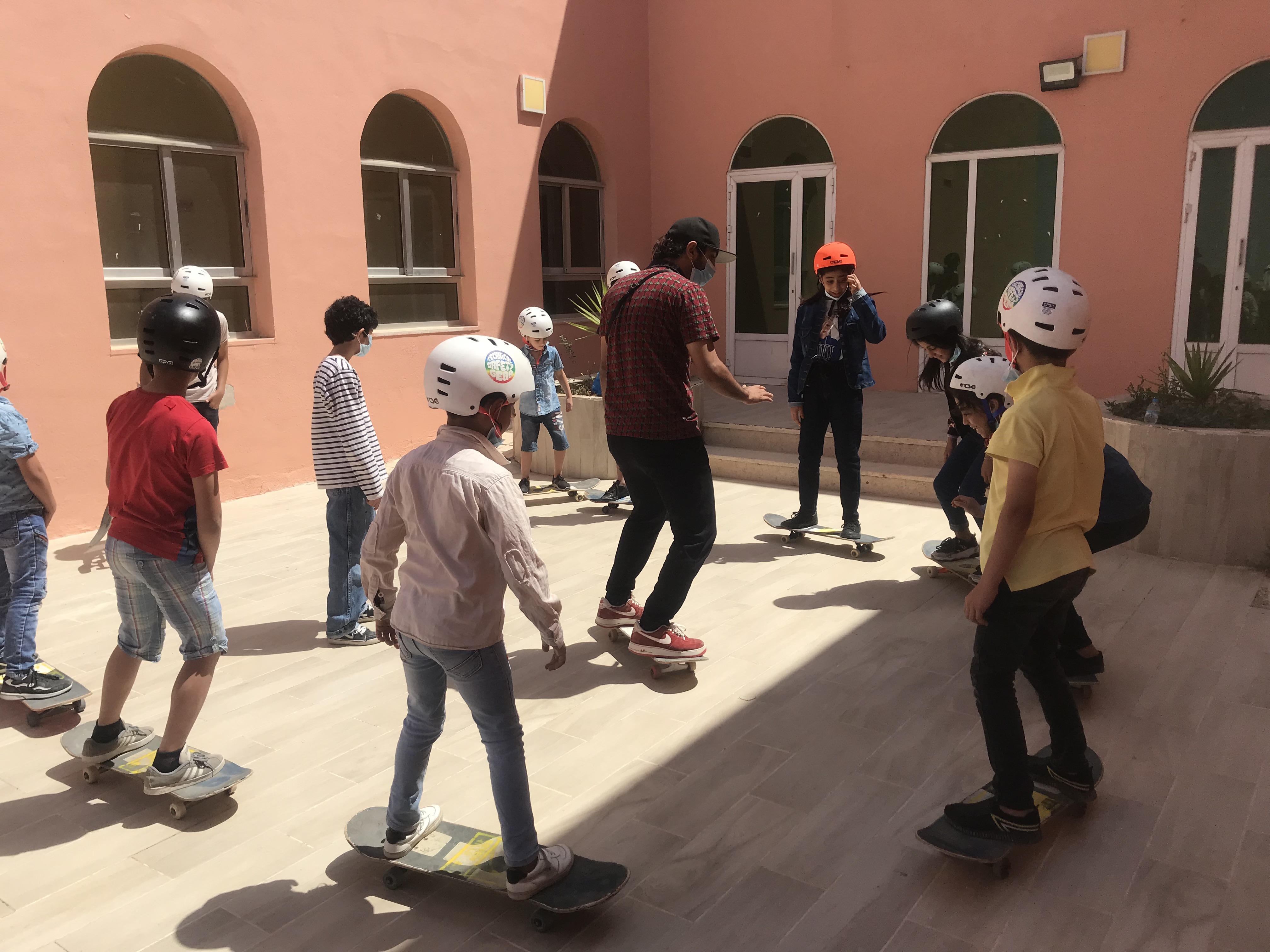 Updates from Zarqa