Skateistan relies on almost one hundred staff and volunteers worldwide. Our international headquarters are in Berlin, Germany and we have entities around the world supporting our fundraising efforts and raising awareness. Find out more about how we work and see how you can get involved.
Skateistan International positions are posted on Skateistan's LinkedIn page. 
Skateistan is an equal opportunity employer and values diversity. We encourage applications from people who identify as ethnic minorities, people with disabilities and individuals from groups that have been marginalized. Skateistan has zero tolerance for child abuse, and we require every employee and volunteer to sign our child protection policy declaration and pass a thorough check up including but not limited to a police clearance certificate. 
There are a number of questions that are asked more often than others, so take a look below to see if we can answer any of them here...
If your question hasn't been answered through this Q&A or our website, you can find out all the detals of who to email, call or write depending on your query in the 'Contact Us' tab of this page.
Skateistan is growing all the time but we take care to ensure that we grow our work in a way that is realistic and sustainable. Skateistan also runs a program called The Goodpush Alliance which supports the social skateboarding sector more generally. If you are looking for support for a social skate project, please visit www.goodpush.org.
Visits are generally not possible as our Skate Schools run classes five days a week. During these times, the Skate Schools are reserved for the students. Our skatepark in Phnom Penh (Cambodia) has public sessions which you're welcome to join - check the Facebook page of Factory Phnom Penh for the hours of the public sessions. If you are at one of our locations and are interested in making a donation, please email info@skateistan.org. If you are interested in a visit for media purposes please email media@skateistan.org.
Yes, this is essential, as most participants of Skateistan cannot afford to pay for lessons. There are absolutely no costs incurred by students for any activities, for example, all materials needed in the skatepark or the classroom are provided to students by Skateistan. Additionally, we arrange transport for girls in Afghanistan to make it easier and safer for them to attend. We also provide a healthy meal for our Back-to-School students in Afghanistan each day that they're in classes.
The safety of our students is a top priority and we have an organization-wide Culture of Safety. We have a Child Protection Manager who works in our Berlin team and a comprehensive Child Protection Policy. The Skate Schools are supervized and secure private facilities that are built and run with community consent. We are in regular communication with local safety organizations, as well as with government and local community leaders, so that we receive regular security updates and conduct activities safely. When skating all students must wear a helmet and safety pads.
Yes. A focus of ours is working with children living with disabilities. Students can take part in our Skate and Create program and we run Outreach sessions with partner organizations. Skateboarding is accessible to children with physical disabilities, as it can be practised in some form by virtually anyone. The ability to take part in sport and creative activities builds students confidence, self-esteem, and provides a valuable platform for self-expression.
Yes - 50% of our regular students are girls! Getting girls on skateboards has been a priority since Skateistan's beginning. However, we acknowledge that there are many obstacles to teaching girls — and that is why we hold the support of the parents, local community and government in such high regard. Half of our students are female, giving Afghanistan the highest rate of female participation in skateboarding in the world. They are taught on separate days at the park, by an all-female staff. In South Africa and Cambodia, Skateistan hopes to address the gender gap through their girls-only sessions. We run 14 of these girls-only sessions each week around the world.
Yes. Involving the local community was important for consent; we put in the effort to operate in a culturally-sensitive and appropriate manner. It is common for local government, young people, parents, and community groups to work together to build safe, supervised, and child-friendly facilities. Watch how the Skate School was made in Johannesburg.
At Skateistan, children find a fun, safe community where they can play and learn, free from discrimination and violence. Within a diverse peer group they come to understand themselves as equal with others, while learning new skills and building friendships. As members of a thriving learning community, our students develop key life skills and increase their confidence. Children set goals, stay in school, and become involved in civic engagement activities. Many become role models for their peers in the skatepark and classes. At 18, our students graduate from Skateistan and from high school with an expanded notion of community, and the tools to seek out further education and employment. Some become Skateistan volunteers and staff, and all join a global community of active, engaged citizens - promoting such values as equality, education, and inclusion.
Skateboarding is a very effective tool for teaching children a variety of skills which they might not pick up elsewhere. Because there's no right or wrong way to skate, children can be creative and they can express themselves in a way other sports may not offer. Any skateboarder can tell you that it takes resilience, persistence and determination to improve at skateboarding - you have to fall a lot of times before you get better. As a largely non-competitive sport, skateboarding also helps children to support each other, to take turns and to celebrate the success of others.
As we've grown, we have found our model to be an effective one. Because of the skateboarding sessions, we appeal to a broad range of children who might not be engaged by traditional education programs. Our arts-based, creative education means we can teach children things which they're not learning in the classroom. That means we can help them to develop skills which are relevant for the rest of their lives and this means they are better positioned to become role models and future leaders in their own communities.
At Skateistan, transparency is one of our top priorities. Trust is an organizational value and that's why we work hard to ensure our supporters know how we have spent their donations and the impact this has made. Our Annual Reports and Financial Audits explain our activities in detail, including how we raised the funds for our work and how those funds are spent. 
This is a list of major supporters who currently Keep Skateistan Rolling. We would like to say a massive thank you to all of these wonderful people and organizations for their support. We would also like to thank all of our other donors including past supports as well as the countless volunteers and Citizens of Skateistan who have made Skateistan what it is today. You know who you are!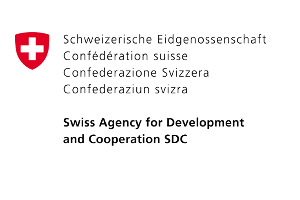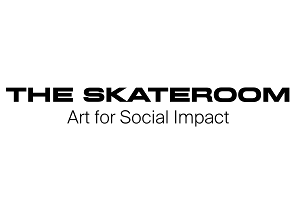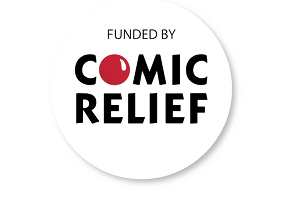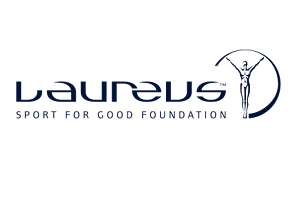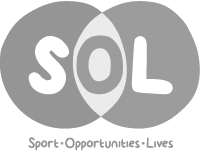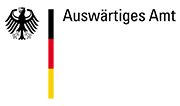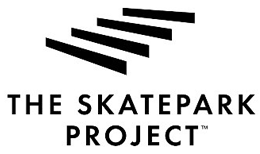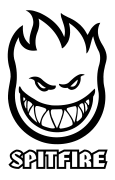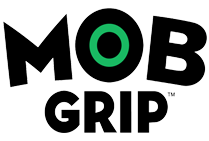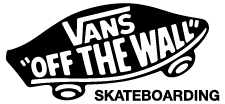 Please feel free to get in touch with us via the following:
Headquarters
Berlin
Due to remote working during the Covid-19 pandemic, we are best reached via email. 
info@skateistan.org
+49 (30) 62876421
Address
Headquarters
Skateistan
Oppelner Strasse 29
10997 Berlin
Germany
Skateistan South Africa
32 Van Beek Street
New Doornfontein
Johannesburg
+27 11 027 5821
Skateistan USA
Attn: Damon Thorley, Treasurer
Skateistan USA
516 N 68th St. 
Seattle, WA 98103 
USA
(please address donations by check to 'Skateistan USA')
Banking Details
Bank
Commerzbank
Bank Address
Potsdamer Strasse 125
10783 Berlin
Germany
Account Name
Skateistan gGmbh
Account Number
138 068 200
Bankleitzahl
100 400 00
IBAN
DE14 1004 0000 0138 0682 00
BIC / Swift Code
COBADEFFXXX
Want to fundraise for us?
Hosting a fundraiser is a great way to support Skateistan. If you would like to organize a fundraiser to benefit Skateistan, please get in touch and we'll be happy to send you a fundraising kit, packed full of resources to help you. Email us on info@skateistan.org.
As well as being an international non-profit organization, Skateistan is a global community. We have registered entities around the world with official non-profit status. These entities support Skateistan by raising awareness and funds in their respective countries.
Find out more information about each entity and how you can help out.
At Skateistan, we take the safety of our students and staff very seriously. We aim to maintain an organization-wide Culture of Safety, which is overseen by our Skate School teams as well as our Programs Director. This Culture of Safety covers the physical and mental wellbeing of our students and staff while they are in our care, and we encourage our students to be part of this process, by teaching them about safety, danger and navigating risk. We provide safety gear for all of our students for their skate sessions (helmets, shoes, elbow and knee pads). 
We do not tolerate malpractice at any level of our organization, including misuse of funds, corruption, abuse of staff or students or any breach of the law. We have a comprehensive Whistleblowing Policy which enables staff, students or members of the community to report any practice at Skateistan which could be cause for concern. 
You can read our Whistleblowing Policy here and you can inform us of any concerns using our online form here.